Spring & Summer Must Have's
Matching outfits
Have you been wanting to match your outfit with your princess? You can do it now with our beautiful kid's collection. Discover the colors we have available for kids. Now all you have to do is decide if you'd rather wear the same color or if you want to go for different ones to match both your personalities better. The choice is yours!
Shop now!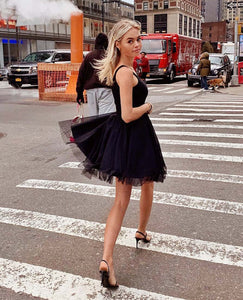 How to wear a tulle skirt.
Okay, you have been wanting to buy a tulle skirt but you don't know how to style it? Say no more, we are here to help! A tutu is not only easy to match, but it will also give you an instant feeling of happiness and style. The basics that ALWAYS work with a tutu are denim and bodysuits (with or without sleeves). With tutu, the rule is: keep it SIMPLE! A plain tee or bodysuit, a flat shoe, heels or sneakers, and you are ready to rock! And for more inspiration, follow us on Instagram! xoxo
I want a tutu now!
Everyday is a tutu day.
Did you know you can wear a tulle skirt in many different ways?
For instance, in this picture Karina is wearing the Midi Plum tutu skirt as a dress. Isn't this awesome? Thanks to the elastic band, it is not only easy but also very comfortable to wear and you can transform your skirt in a blink into a fashionable dress, ready for a night out.
Buy the tutu!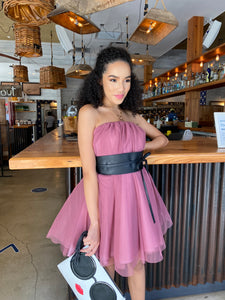 The Midi tutu is always a good idea!
Find your favorite skirt!
About our Fabric
Tulle is a complete synthetic fabric. It is made of nylon and no animals at all have been used to produce it. Therefore, it is a complete vegan fabric.
There are all kinds of qualities of tulle but our skirts are made with the best and the finest tulle on the market. It is fabricated in the United Kingdom with an environmentally responsible manufacturer that has some serious sustainability commitments.
Did you know that our tulle is produced by the same manufacturer that made Princess Diana's wedding veil? Yes, our tulle skirts are sprinkled with princess pixie dust, that's why you feel so empowered in them!